Peregrine Falcon - Falco peregrinus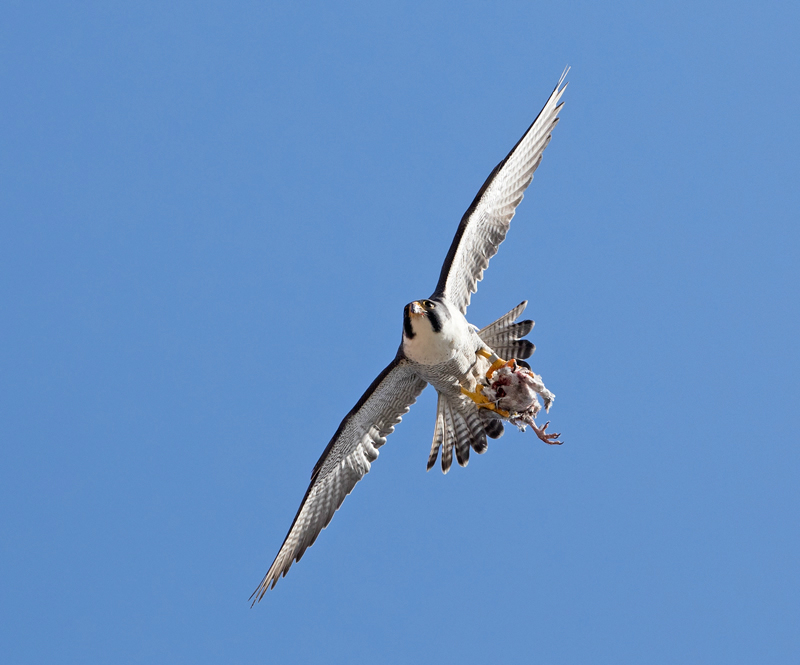 Canon 300mm f5.6 for 1/4000th @ iso800

An opportune moment to try out the 1DX autofocus. A peregrine with an "unknown" victim comes into view. I have not had a chance to use the new camera as much as I would like - I did wander through the comprehensive menu choices - not dissimilar (thankfully) to the MK4 menu system - so not a huge learning curve to go through.

Setting up the numerous 1DX Mk2 buttons and thumbwheels for custom use was a relatively easy task - I did "stumble" on setting the thumbwheel for exposure compensation - and ended up with a two step operation - easily rectified by having a glance at Roy's custom menu. A quick change to AV in the thumbwheel options has exposure compensation operating like a dream !!!